Hey y'all!
I thought I'd share some pics from my weekend. We went out to one of my fave sports bars in Uptown Dallas. Really fun atmosphere and a lot of my friends work there. I went with Mike, Myra, and a couple of Mike's guy friends. It was really nice to kick back and relax after a 55+ work week.
I kept my makeup pretty simple. I can't remember the last time I work something vibrant. Its just not feasible for me to wear it often with my job/ field. But one day when I'm off, I hope I will lol. Here's what I used:
FACE
Armani foundation (I stopped tanning so often so my color has gone back to semi-normal lol)
Clinique powder
MAC Sculpting powder - to contour
Nars Orgasm blush
EYES
MAC #7 falsies
The new MAC Felt-tip eyeliner pen... don't know the name lol
MAC Ricepaper e/s lower lashline and just above liner on upper lid.
LIPS
MAC Lipgloss
I didn't take a close-up picture, but you can pretty much see that I'm just keeping it fairly simple. And yes Mike and I like to match.... it's just what we do :)
I was wearing 4" heels.... but he's still a bit taller than me. I love it!

He has the prettiest blue eyes.... :)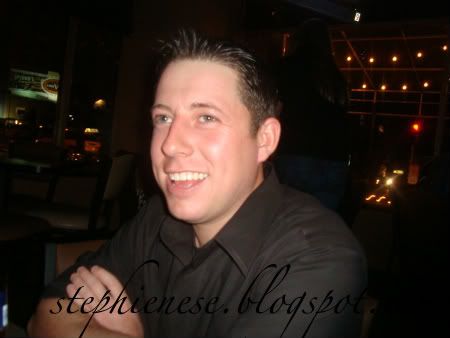 Just being silly together... I love that we can be complete dorks together.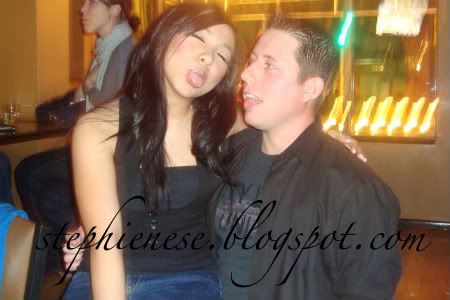 My bestie, Myra.



Our signature pose together lol



The group at Frankies.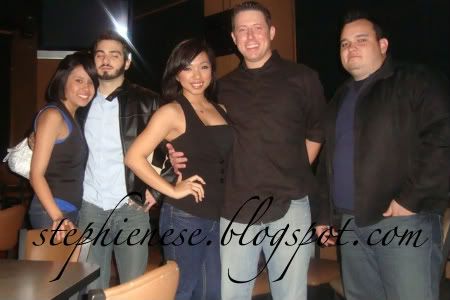 Yep, that's pretty much it. Been working really long hours and all I wanna do on the weekend is have some fun :) And workout since I hardly have time during the week. Anyways, that's all from me at the moment. I'll get back to y'all when I have something new to write about. If there's anything y'all wanna know or have questions about, feel free to ask. I don't really know what to write about these days, but I still want to stay in touch! Bye for now!